RCB Group Pictures
RCB's Group Pictures
These photos are taken at various RCB functions. Anytime an RCB boy discovers a big find, and is pictured with 2 or more of the other boys, it will be pictured here. Thophys won by the RCB will also be posted here.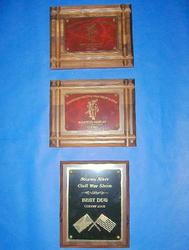 RCB's Awards Include The 2005 Stones River Show And Sale's Best Dug Display And Best Dug Relic, Followed By The 2006 Stones River Show's Best Dug Display. More Awards Will Be Added As They Are Recieved.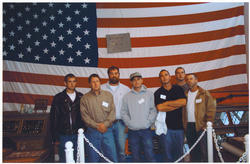 RCB at the 2006 Murfreesboro Stones River Civil War show. 7 of 10 of us pictured here.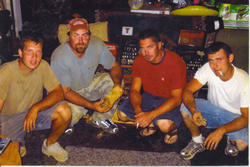 Some of the boys along with Greg Matthews (center) holding his freshly dug Confederate Read shell. Dug battle of Murfreesboro battlefield area Summer 2005.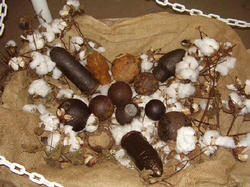 Cannonballs belonging to the RCB picture taken at the 2006 Stones River Civil War Show in Murfreesboro Tennessee.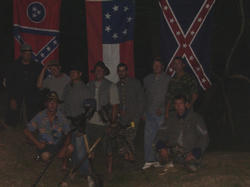 Group photo taken 5-26-2007
From left to right; Mark Harris, Jon Parker, Brent Noll and Josh Lee standing by Cannon # 1 at The Beach Grove Confederate Cemetary on 9-16-2007. During the memorial ceremony on this day, this cannon was loaded by Josh Lee and fired by Brent Noll.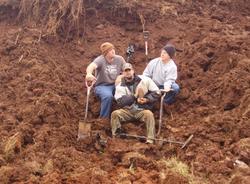 Josh Lee's Second 10 pound Parrott Shell - Starring Josh Lee, Greg Matthews and Jeff Poland as "The Muddy Bottom Boys!" Found 12-15-2007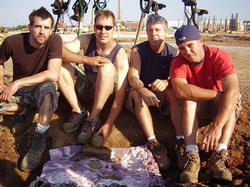 Some of the boys chillin out on one of the most memorable weekends in RCB history, 4-20-2007- 4-22-2007!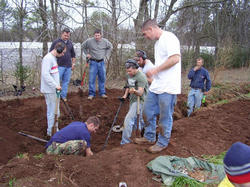 Some of the boys down in the hole, helping Sonny dig out his 75 dropped CS Richmond Gardners!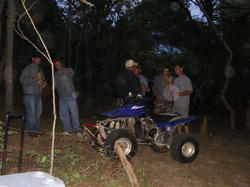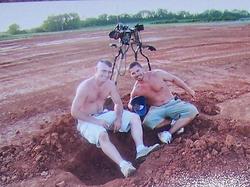 John And Anthony Hangin Out Over A Giant Dug Hole. 7-19-2007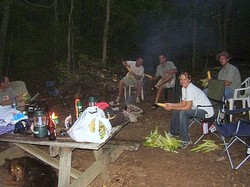 Some of the Rutherford County Boys (and a Rutherford County Girl) pose while shucking corn! Labor day weekend 2007 at "The Land"